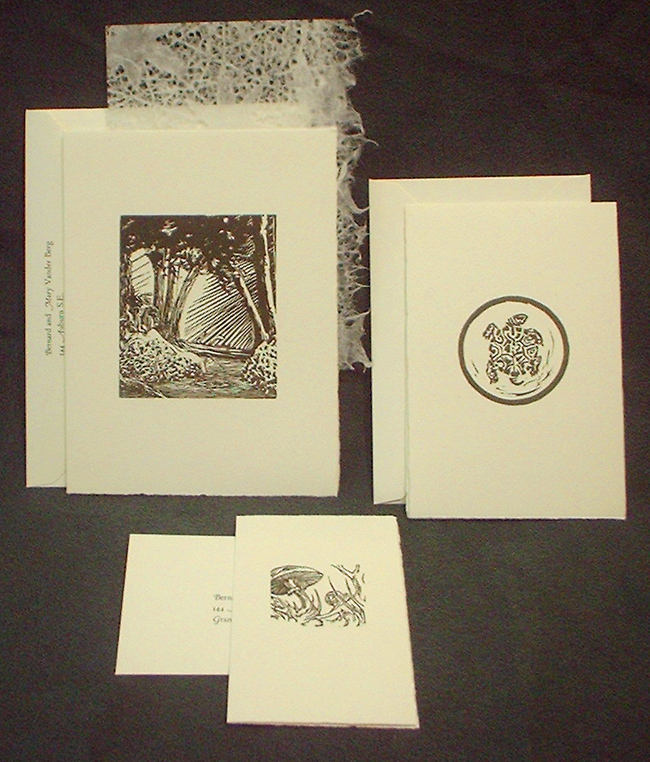 Invitation, RSVP, thank you card and envelopes. Printed letterpress in two ink colors on Fabriano
Medioevalis paper with a Momije (leaf) Lace Paper used for interleaving. Type was set in the
font of Lutetia. The invitation measures 6 x 8 inches, the top fold thank you card is
4 1/2 x 6 3/4 and the RSVP is 3 1/4 x 5 1/4 inches.



Two original wood engravings and a linoleum cut by Chad Pastotnik were used as images in this set.