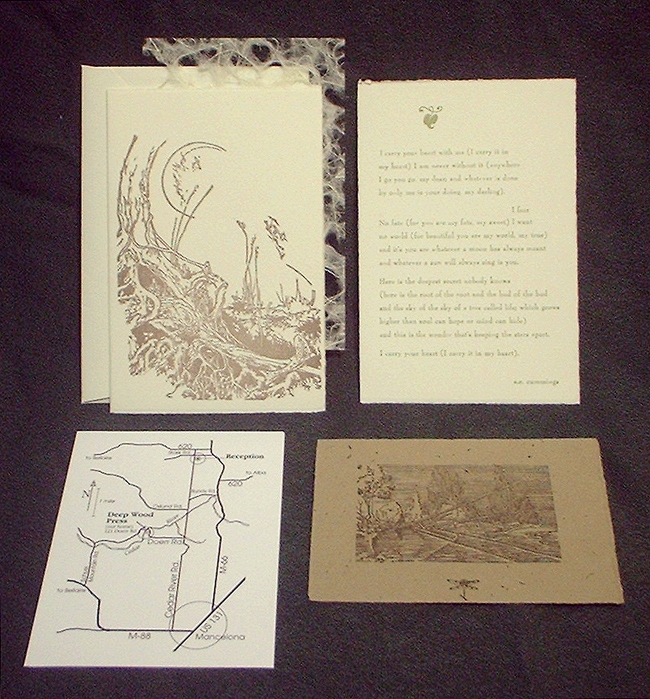 Invitation, RSVP, poem keep sake card, map and envelope. Printed letterpress in three ink
colors on Fabriano Medioevalis and Twinrocker "Rustler" paper with a Ogura Lace Paper
used for interleaving. Type was set in the font of Bernhard Booklet. The invitation
measures 4 1/2 x 6 3/4 inches, the post card RSVP is 5 1/2 x 4 inches.



Two original wood engravings by Chad Pastotnik were used as images in this set.