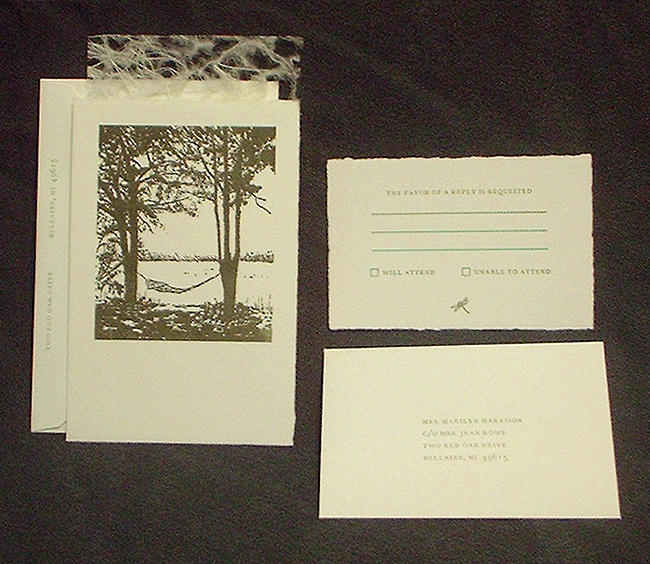 Invitation, RSVP, and envelopes. Printed letterpress in two shades of green ink on Fabriano
Medioevalis papers with a Ogura Lace Paper used for interleaving. Type was set in the font of Baskerville.
The invitation measures 4 1/2 x 6 3/4 inches, the flat card RSVP is 3 1/4 x 5 1/4 inches.



In this example a original color photograph of the wedding ceremony site was provided by the
bride and groom and Chad produced a wood engraving based upon the photo.