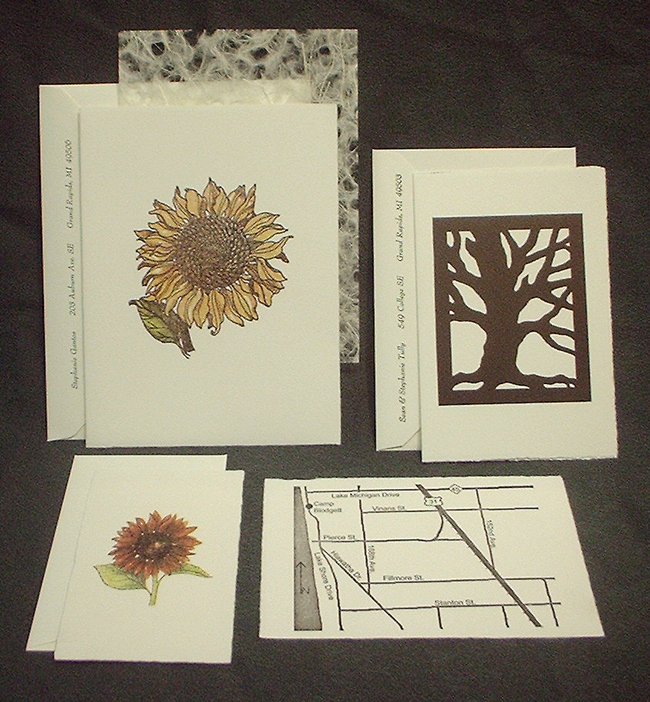 Invitation, RSVP, thank you card, map, and envelopes. Printed letterpress in four color process on
Fabriano Medioevalis papers with a Ogura Lace Paper used for interleaving. Type was set in the font
of Bernhard Roman. The invitation measures 6 x 8 inches, the flat card RSVP is 3 1/4 x 5 1/4 inches.

We can take your color artwork, create color separations and have copper dies made for printing.
Each color (yellow, blue, red and black) is a separate die and a separate run through the press.
The plates are each alligned in perfect registration to produce the color image.



These are the copper dies used in making the sunflower RSVP card above.